Lake Neusiedl
reed zone
The reed belt of Lake Neusiedl is an excellent example of a siltation zone in a shallow water body. Due to the Pannonian climate (ca. 600 mm of annual precipitation, annual mean temperature >10°C), the upward soil water flux in the summer, and the high amount of readily soluble salts in the soil, the lake possesses properties of brackish water. Carbon storage in reed belts of this type has not yet been studied, and constitutes the primary focus of the investigations.
The LTER-CWN site Lake Neusiedl is integrated into the biological station Lake Neusiedl (Biologische Station Neusiedler See) in the town of Illmitz, which is active not only in ornithological, limnological and in botanical research, but also in water analysis.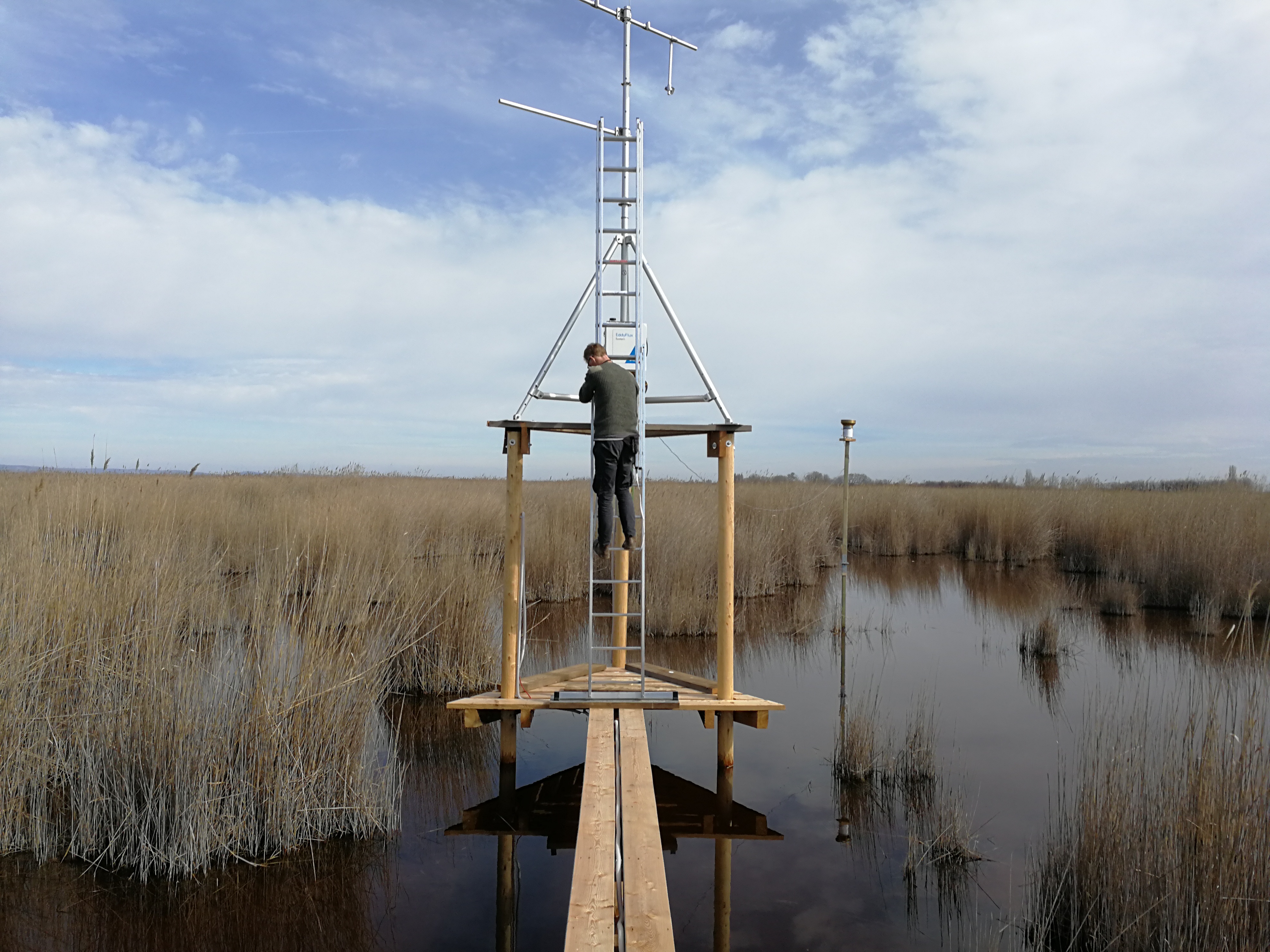 (© University of Vienna, Stephan Glatzel)
Available infrastructure:
Der LTER-CWN-Standort Neusiedler See ist in die Biologische Station Neusiedler See (BS) in Illmitz integriert, die neben ornithologischer, limnologischer und botanischer Forschung auch in der Wasseranalytik aktiv ist.
---
FUNDING AGENCY
of the LTER-CWN project