Piburger See (Extensive)
Operator: University of Innsbruck, Institute of Ecology
DEIMS-SDR Database: Piburger See
Contact: Ruben Sommaruga and Birgit Sattler
Site description
Lake Piburger See is situated in the Oetz Valley in the Eastern Alps at 913 m asl. Its mainly forested catchment  area is 1.7 km2 in size and spans up to 2400 m asl. The lake is a protected site since 1929 and part of a Natural Reserve since 1983. During the 1960s, Piburger See suffered from eutrophication due to increasing recreational activities and fertilizer application on nearby fields. In 1970, lake restoration started with exporting anoxic and nutrient rich hypolimnetic waters by a deep-water siphoning tube (Olszewski tube) and a reduction of external nutrient loading (fertilizers on nearby fields, domestic sewage from a public bath). Consequently, the oxygen regime of the lake improved. However, hypolimnetic oxygen saturation became worse again during the 1980s, probably due to a progressively reduced discharge of the Olszewski tube. The response of phytoplankton to lake restoration was delayed by approximately two decades. The restoration of Piburger See has been accompanied by a monitoring program and by a series of master and PhD theses, addressing topics like hydrology, water chemistry, sediment, phytoplankton, zooplankton, zoobenthos, fish ecology, microbial food webs. Funding comes from the Austrian Science Foundation FWF, the European Commission and the Community of Oetz.
3 long-term data records (2003-2014) are available on Pangea: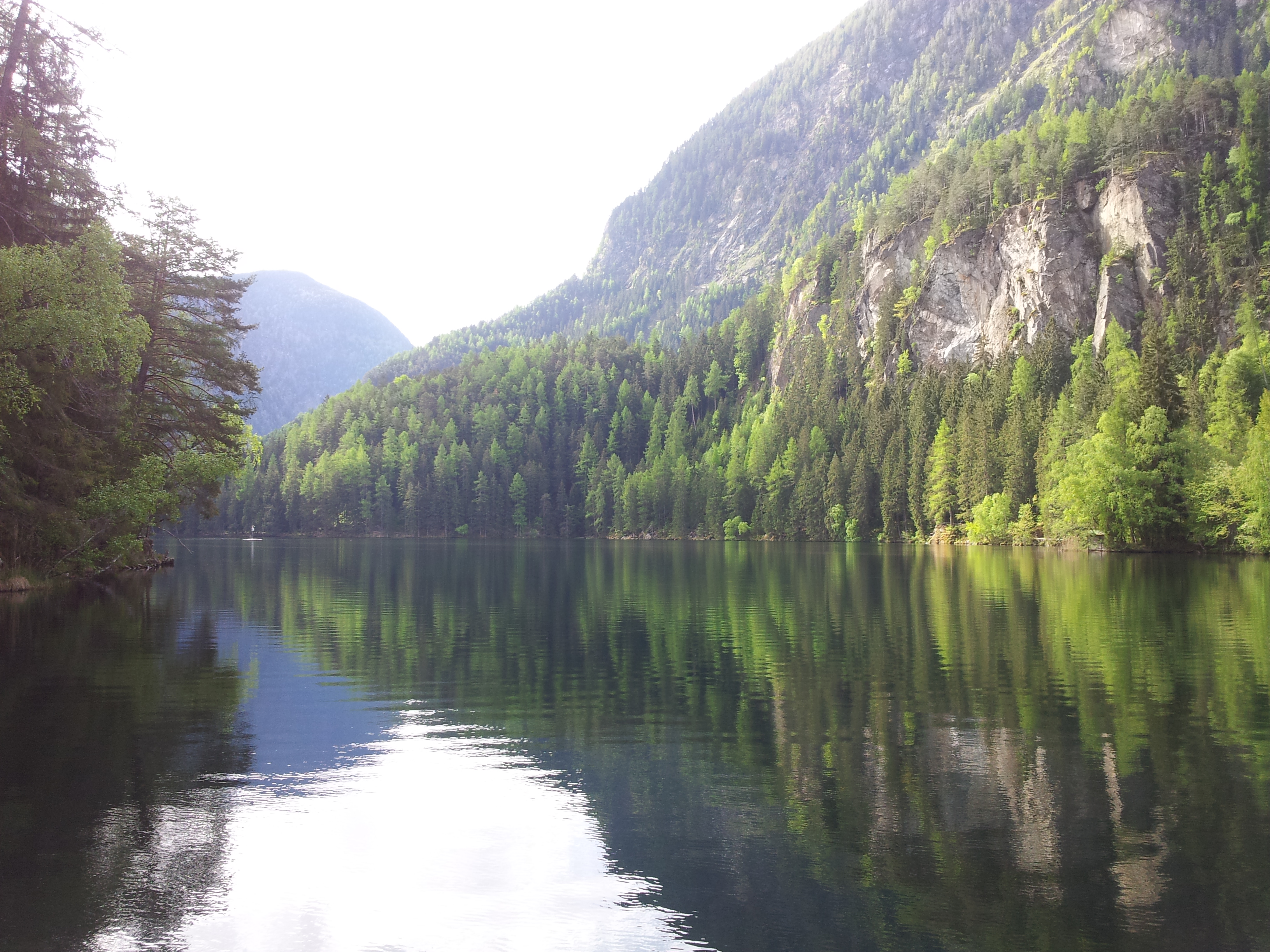 Publications


Frantal, D., Agatha, S., Beisser, D., et al. (2022): Molecular Data Reveal a Cryptic Diversity in the Genus Urotricha (Alveolata, Ciliophora, Prostomatida), a Key Player in Freshwater Lakes, With Remarks on Morphology, Food Preferences, and Distribution, Front. Microbiol. 12: 787290


Templer, P.H. et al. (2022): Atmospheric deposition and precipitation are important predictors of inorganic nitrogen export to streams from forest and grassland watersheds: a large-scale data synthesis, Biogeochemistry, 160, 219-241


Templer, P.H. et al. (2022): International Long-Term Ecological Research Network (ILTER) Atmospheric Deposition and Stream Nitrogen Synthesis, ver 1, Environmental Data Initiative


Pilla, R.M., Mette, E., Williamson, C.E. et al. (2021): Global data set of long-term summertime vertical temperature profiles in 153 lakes, Scientific Data 8: 200


Harringer, M. & Alfreider, A. (2021): Primer evaluation and development of a droplet digital PCR protocol targeting amoA genes for the quantification of Comammox in lakes, Scientific Reports 11: 2982


Jane, S.F., Hansen, G.J.A., Kraemer, B.M. et al. (2021): Widespread deoxygenation of temperate lakes, Nature 594: 66–70


Kraemer, B.M., Pilla, R.M., Woolway, R.I. et al. (2021): Climate change drives widespread shifts in lake thermal habitat, Nat. Clim. Chang. 11: 521–529


Oswald P., Strasser M., Hammerl C. et al.(2021): Seismic control of large prehistoric rockslides in the Eastern Alps, Nature Communications 12: 1059


Aguilar P. & Sommaruga R. (2020): The balance between deterministic and stochastic processes in structuring lake bacterioplankton community over time, Molecular Ecology 29:16, 3117-3130


Kopejtka, K., Tomasch, J., Zeng, Y. et al. (2020): Simultaneous Presence of Bacteriochlorophyll and Xanthorhodopsin Genes in a Freshwater Bacterium, mSystems 5: 6


Oswald, P., Huang, J.-J.S., Fabbri, S. et al. (2020): Strong earthquakes as main trigger mechanism for large pre-historic rock slope failures in Western Tyrol (Austria, Eastern Alps): constraints from lacustrine paleoseismology, EGU General Assembly 2020, Online, 4–8 May 2020, EGU2020-14611


Pilla, R.M., Williamson, C.E., Adamovich, B.V. et al. (2020): Deeper waters are changing less consistently than surface waters in a global analysis of 102 lakes, Scientific Reports 10: 20514


Sonntag, B. & Sommaruga, R. (2020): Effectiveness of Photoprotective Strategies in Three Mixotrophic Planktonic Ciliate Species, Diversity, 12: 252


Werner, N., Orfanoudaki, M., Hartmann, A., Ganzera, M. & Sommaruga R. (2020): Low temporal dynamics of mycosporine-like amino acids in benthic cyanobacteria from an alpine lake, Freshwater Biology 6:1, 169–176


Niedrist, G.H.; Psenner, R.; Sommaruga, R. (2019): The climate crisis increases not only vertical and seasonal water temperature differences, but also irregular variabilities in a mountain lake. In: SEFS11 - 11th Symposium for European Freshwater Sciences, June 30–July 5, 2019, Zagreb, Croatia. Abstract book. Zagreb: Croatian Association of Freshwater Ecologists., S. 30.


Alfreider, A. and Tartarotti, B. (2019) Spatiotemporal dynamics of different CO2 fixation strategies used by prokaryotes in a dimictic lake. Sci Rep 9, 15068.


Tartarotti, B., Sommaruga, R., Saul, N. (2019) Contrasting diurnal patterns in antioxidant capacities, but not in expression of stress protein genes among copepod populations from clear versus glacially fed alpine and subalpine lakes, Journal of Plankton Research, Volume 41, Issue 6, November 2019, Pages 897–908.


Nürnberg, G.K. (2019) Hypolimnetic withdrawal as a lake restoration technique: determination of feasibility and continued benefits. Hydrobiologia.


Waibel, A., Peter, H. & Sommaruga, R. (2019) Importance of mixotrophic flagellates during the ice-free season in lakes located along an elevational gradient.  Aquat Sci, 81: 45.


Niedrist, G.H., Psenner, R. & Sommaruga, R. (2018) Climate warming increases vertical and seasonal water temperature differences and inter-annual variability in a mountain lake. Climatic Change 151: 473.


Dufresne, A., Ostermann, M. & Preusser, F. River-damming, late-Quaternary rockslides in the Ötz Valley region (Tyrol, Austria), Geomorphology, Volume 310 (2018) 153-167, ISSN 0169-555X


Schletterer M., Füreder L., Kuzovlev V.V., Zhenikov Y.N., Fuentes-Perez J.F., Tuhtan J.A. (2017) Classification of benthic biocenoses of the lowland river Tudovka (Tver Region, Russia) using community features. GEOGRAPHY, ENVIRONMENT, SUSTAINABILITY. 10(2): 40-56.


Stenzel, B., Rofner, C., Pérez, M.T. et al. (2017) Stoichiometry of natural bacterial assemblages from lakes located across an elevational gradient. Sci Rep 7, 5875.


Rofner, C., Sommaruga, R. & Teresa Pérez, M. (2016) Phosphate and ATP uptake by lake bacteria: does taxonomical identity matter? - Environmental Microbiology 18: 4782-4793.


Weisse T., Sonntag B. (2016) Ciliates in Planktonic Food Webs: Communication and Adaptive Response. In: Witzany G., Nowacki M. (eds) Biocommunication of Ciliates. Springer, Cham.